Last Updated on June 14, 2022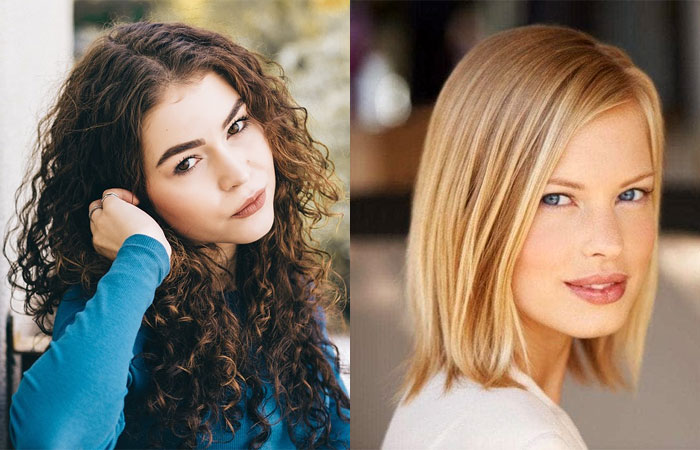 *This article may contain affiliate links. This means that at no cost to you, we may earn a small commission for qualifying purchases.
Caring for your hair may sometimes feel like a thankless task, but your locks are a huge part of who you are. However, if you are like most individuals, you experience dissatisfaction with your hair on a regular basis.
The curly vs straight hair argument has been around for decades. Most people who have curly hair wish their hair was straight while those with straight hair wish they had the volume and bounce of curly hair. If you are struggling to decide what option would be best for you, check out the pros and cons of each.
Curly Hair

Pros
Curly hair is often seen as being most desirable because it looks constantly volumized. With curly locks, you never have to fluff up your roots or fill in strange empty spots that have formed on the back of your head. Instead, your hairdo regularly draws attention
Curly hair also resists looking greasy, meaning that you do not have to shampoo as frequently. A little spritz of water and a styling product will have you looking great for the next day. If you have curly hair, you know just how versatile it is and how many ways you can style it.
See Also: What is Balayage?
Cons
However, curly hair has its drawbacks as well. Even though you save money on shampoo, you will be spending plenty on conditioning treatments to keep your curls from turning into frizz. Plus, you need lots of styling products to get perfectly formed ringlets or waves.
When you do wash your hair, curls take forever to dry. Also, humidity will not be your friend because it will frizz out your curls, forcing you to pull them back in a bun for much of the summer. Finally, it can take some effort to keep your curls tight overnight.
Read Also: How Often Can You Use Hair Conditioner?
Straight Hair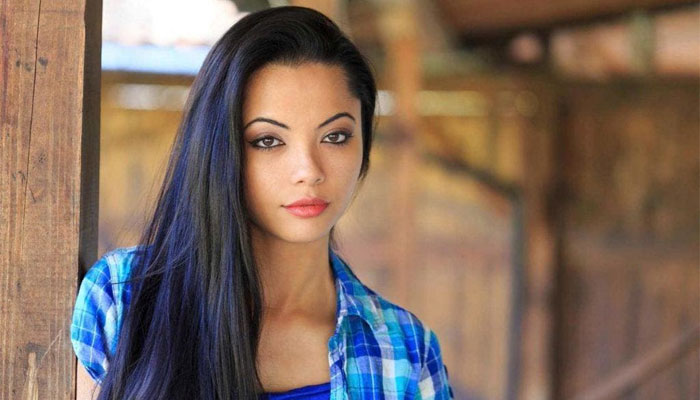 Pros
Naturally straight hair can be hard to come by because many people have a bit of a natural wave. However, those who have naturally straight hair or who straighten their strands find that their finished look is very shiny. Your hair will be smooth and flat.
Maintenance is easy because you can easily rinse products from your strands and detangle your hair after your shower. Plus, straight hair is easier to cut, making for quick hair appointments whether it be at Hair Cuttery or Holiday Hair.
Cons
Of course, straight hair is not always fabulous. It can quickly turn frizzy in humidity as well and can look incredibly dry and brittle and susceptible to heat damage if you do not protect it when styling with heat. It frequently appears flat and lifeless, and you may find yourself constantly teasing your roots to get a bit of volume.
You may also find that hairstyles secured with clips and hair ties quickly fall out of your straight, shiny locks. Frequent hair washing or dry shampooing is vital to keep oil from showing up in your hair. Finally, keeping your hair straight overnight is a task all by itself.
How to Choose Your Best Style
Ultimately, the choice to have curly or straight hair or to get your hair chemically processed or leave it completely natural is up to you. All hair takes some time to style and reacts poorly in certain environments, such as in high humidity. However, to make your decision, consider the following tips.
1. Choose a style that makes you feel good
Your hair style should reflect your personality whether that is elegant and subdued or fun-loving and adventuresome. Your hair should fit your lifestyle and should fill you with pleasure whenever you see yourself in the mirror.
2. Choose a style for which you have time
If you have naturally curly hair, it can take lots of time in your stylist's chair as well as plenty of time every morning to get your hair stick straight.
The same is true for someone with straight hair who wants a chemical perm or who has to curl her hair every morning. Be sure that you can commit enough time to your hair maintenance.
See Also: How Long Does a Blowout Last?
3. Choose a style that fits into your budget
If you are not sticking with your natural style, make sure that you have the money to keep up with your newly straightened or curly hair.
Chemical treatments and hair supplies can cost plenty of money, and you will need to budget for treatments with your professional hair stylist. Generally speaking, the more time required, the higher hair salon prices you'll see.
4. If you still can't choose, just go natural
Many people are embracing their natural locks these days. By being content with the hair that you have, you can eliminate a lot of stress from your life and save plenty of time too. If you do not know how to style your natural hairdo, ask your professional hair stylist for tips the next time you see him or her.
Even if you are not happy with your initial decision, you can always change your mind. No choice that you make for your hair has to be permanent, and you can easily switch from curly to straight and back again with a little professional help and advice.
Also Read: Best Way to Wash a Synthetic Wig