Last Updated on January 11, 2022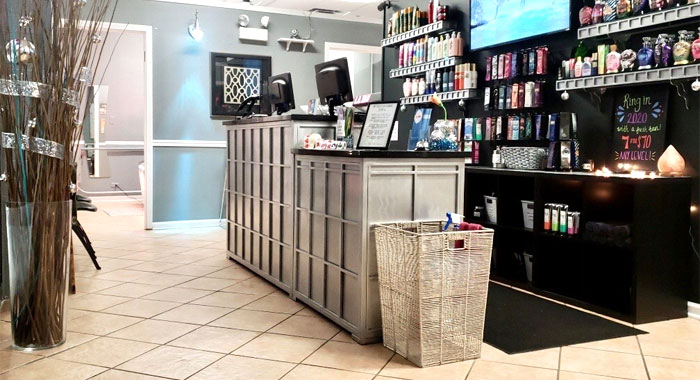 If you're looking to get a natural-looking yet completely safe glow for your skin, there is no better place to go than LA Tan. With approximately 130 locations across five mostly Midwestern states, LA Tan has a wide range of suburban storefronts to make your next tan as convenient as possible.
Plus, the hip atmosphere and cutting-edge products and services make this an incredibly popular place to go whether you want to get your base tan ready before your next vacation or are getting ready for a big event.
LA Tan prices start at $19.99* per month for Level 1 unlimited sunbed tanning sessions and go up from there.
* Price may vary based on location
Why Choose LA Tan?
Today, there are several different tanning salon chains (ie: Palm Beach Tan, Sun Tan City, Beach Bum Tanning) that can be found in most major cities. However, LA Tan offers an amazing alternative for individuals looking for a high-end experience with amazing products that put the health benefits of botanicals and intensely hydrating formulas to work for their skin.
At LA Tan, you do not have to worry that you are harming your skin. Instead, you can relax, knowing that the indoor spray tans and other pre-tanning and post-tanning services will leave your skin healthier than ever.
LA Tan locations also offer incredibly convenient services. Each tanning salon uses the same computer interface. This allows customers to visit any LA Tan location for their services, making it especially convenient for individuals with the brand's SUN Club Membership.
This membership offers member rewards, multiple discounts on services and products and no long-term commitments.
While prices at LA Tan may initially seem more expensive than what you would find at other tanning salons, the brand does offer incredible specials. Daily specials can make getting that perfect glow attainable by giving you cheaper upgrades and spray tans.

Services Offered
LA Tan offers a wide variety of spray tan and tanning bed services so that you can get the glow you want. While some customers like to use spray tans and tanning beds together, which is called a cocktail tan, others prefer spray tanning alone to reduce their UV exposure.
Whichever option you choose, LA Tan's goal is to keep your skin safe and moisturized. That is why the brand offers a variety of add-on services, such as the Pre-Sunless Tanning pH Balancing Treatment and the Post-Sunless Super Hydrating Treatment.
These are designed to soothe and hydrate the skin using a variety of botanicals and other professional-grade ingredients.
For tanning beds, LA Tan offers both stand-up and lay-down versions based on your needs. You can also opt for the VersaSpa Skin Care System or for a custom airbrush treatment for your legs, face or full body.
Depending on the location, some LA Tan salons offer additional pampering treatments to help you look your best. Some offer teeth whitening treatments that you can use while in a tanning bed.
Others offer cryotherapy treatments, which are designed to reduce inflammation in your body and supercharge your blood. Another smart choice is Detox Youth, which uses radiant heat treatments to comfort your body and help it release toxins.
Related: How to Tan Faster in the Sun (Naturally)
LA Tan Price List
Disclaimer: Prices above are for estimate only. The data has been gathered from various sources (online, on-site, and/or via phone). Pricing may vary from one location to another of the same salon brand or may not be current. To confirm current pricing, please contact your local salon.
Service
Price

SUNBED TANNING MEMBERSHIPS

Express Membership

Unlimited Level 1 sessions. Can upgrade to higher level on individual visits starting at $4 each.

$19.99/month
Platinum Membership

Unlimited Level 2 sessions. Can upgrade to higher level on individual visits starting at $4 each.

$29.99/month
Diamond Membership

Unlimited Level 3 sessions. Can upgrade to higher level on individual visits starting at $4 each.

$39.99/month
All Access Membership

Unlimited sessions (up to Level 6).

$69.99/month

SUNLESS TANNING MEMBERSHIPS

Sunless-1 Membership

2 flawless sessions per month

$29.99
Unlimited Sunless Membership

Unlimited sunless sessions per month

$69.99

SUNBED + SUNLESS TANNING MEMBERSHIPS

Platinum Cocktail

Unlimited Level 2 sunbed sessions and 4 spray tans.

$69.99/month
Diamond Cocktail

Unlimited Level 3 sunbed sessions and 4 spray tans.

$89.99/month
Unlimited UV & Spray

Unlimited sunbed sessions (any level) and 4 spray tans.

$109.99/month

SINGLE SESSION SUNBED TANNING

Level 1 Sunbed Session
$9.00
Level 2 Sunbed Session
$12.00
Level 3 Sunbed Session
$16.00
Level 4 Sunbed Session
$20.00
Level 5 Sunbed Session
$25.00
Level 6 Sunbed Session
$30.00
Salon Hours
Disclaimer: Hours of operation may vary from one location to the next. To confirm current hours, please contact your local salon.
| Day | Hours |
| --- | --- |
| Monday | 9:00am – 9:00pm |
| Tuesday | 9:00am – 9:00pm |
| Wednesday | 9:00am – 9:00pm |
| Thursday | 9:00am – 9:00pm |
| Friday | 9:00am – 9:00pm |
| Saturday | 10:00am – 6:00pm |
| Sunday | 10:00am – 6:00pm |
Products Sold
LA Tan also sells a wide range of products designed to pamper your skin and keep it looking hydrated and smooth no matter what type of tanning treatment you choose.
Tanning lotions that you can buy in each tanning salon are ideal for pre-hydrating your body before stepping into a tanning bed. These lotions are SPF-free to help reduce the amount of time you will need to spend tanning.
You can also choose from a wide range of sunless bronzers, facial and body hydrators and lip balms designed to protect your lips from UV rays.
Most of the products sold at each location are from the LA Tan brand. Consider starting with the LA Tan Luxury Tan Extending Moisturizer or the LA Express Dark Bronzing Formula to get the color you want instantly.
Company History
LA Tan was first started early in the 1990s and was taken over by Nick Patel in 2001. Nick Patel is still the owner and CEO of the brand and has significantly expanded LA Tan storefronts over the past decade.
What was once only four salon locations has now ballooned into over 130 locations that can be found extensively in Illinois, Indiana, Wisconsin, Ohio and Florida. In fact, LA Tan is proud to be the fastest growing tanning salon chain in the Midwest.
The brand has grown and changed over the years to reflect the changing needs of its clientele. The SUN Club membership was designed to give customers an easy way to keep up their tans and look their best all year long. Every location also offers more than five tanning levels so that you can get the glow you need.
Plus, the brand knows that expert advice from trained professionals will give customers the peace of mind they need to choose between tanning beds or sunless tanning. Each location is staffed with skin care professionals who know everything about the state-of-the-art tanning beds and sunless tanning solutions used here.
LA Tan is poised to continue growing throughout the Midwest. By catering to specific needs of those in younger age groups, the brand is considered to be a hip and exciting tanning salon option.
LA Tan Links