Last Updated on November 10, 2022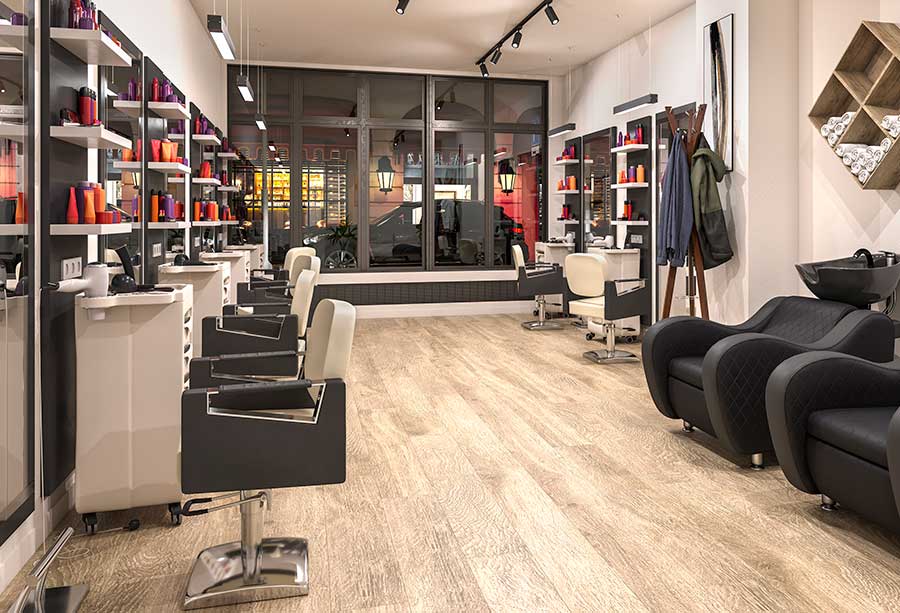 The extensively trained staff at First Choice Haircutters are passionate about making people look good. They welcome clients of all gender and age brackets with a smile. There's no need to book weeks in advance, and clients can walk in or take advantage of the handy app feature and book their arrival.
Happy First Choice Haircutters clients pay under $20 for a modern and highly personalized hairstyle.
Why Choose First Choice Haircutters?
It's all about the experience behind the First Choice Haircutters brand.
Stylists and salon franchise owners have styled consumers since 1980. Supported by the world's largest salon chain conglomerate, First Choice Haircutters is a subsidiary of its parent company Regis Corporation.
Clients not only experience the convenience of the walk-in service, but the trained haircutters at First Choice Haircutters get extra support from the salon brands at their disposal.
Hair salons come and go. First Choice Haircutters has survived economic shifts, fashion trends, and salon product growth and development.
"Get the look you want today" at your First Choice Haircutters.
Services Offered
First Choice Haircutters' styling staff isn't just about cuts and trims. Highly trained and certified staff have experience in fashion-forward coloring techniques, cutting styles, perms, and texturizing.
Stylists also don't just cater to one set of client bases. First Choice Haircutters welcomes women, men, children, and seniors.
With such a complex mix of clients, stylists have superior skills at cutting, trimming, reshaping, and advanced hair treatment options. Trained to make clients feel at ease, seniors and children receive expert care from this styling team.
Haircuts
The team at First Choice Haircutters understands its client base, and those fast in-and-out haircuts are a vital aspect of looking and feeling good with confidence.
To simplify the experience for the customer, First Choice Haircutters offers a unique full-treatment menu to appease anyone's taste and budget. These options are perfect for women who want the full treatment option or men who want a clean cut and trim.
Seniors appreciate the lavish attention that makes them feel appreciated. Children enjoy the experience of watching a professional cut their hair just to their liking or even their superhero.
Haircutting Menu:
Cut & Shampoo with a dab of luxurious salon shampoo and conditioner.
Cut & Shampoo & Basic Style includes a full styling option with the salon-style blowout.
Cut & Shampoo & Full Style is perfect for taming and shaping that new style with professional styling tools to complete the look.
KidsCut™ is perfect for children under 12 years to introduce them to hair styling and have them looking sharp.
KidsCut™ & Shampoo allows young tikes to experience the best of hair care.
Bang & Trim is for those in-between touch-ups to keep clients looking good.
Color Treatments
Tired of spending hundreds of dollars on hair color options? First Choice Haircutters offers clients an affordable solution. Trained in the latest advances in coloring methodology, a First Choice Haircutters stylist can transition you from drab to fab.
Color Treatment Menu:
Permanent color treatments are a wonderful experience to revitalize a complexion, enhance a cut, or transform a person. Go subtle or bold.
Semi-color treatments are a subtle way to add a healthy sheen without committing to something permanent.
Specialty color opens up a color spectrum from bold to dimensional for the adventurous. types. Choose ombre/somber, multi-tone, balayage, or dramatic block options.
Gray blending enhances natural gray tones without the aging effects.
Highlights enhance a person's complexion and hair tone in a natural way.
Mini foils include up to 5 foils for a subtle look.
Partial adds 6 to 15 foils for a transformational style.
Full highlights complete the look with 16 or more foils to capture the sunlight on the hair effect.
Cap highlights allow a stylist to pinpoint the strands to highlight.
Deep Conditioning Treatments
Everyone's hair is as unique as their personality. Sometimes clients over-process their hair with styling tools, color treatments, and even their lifestyle.
First Choice Haircutters offers treatments to replenish and nourish damaged hair.
Conditioning Menu:
Basic conditioning forties hair with protein for strength
Specialty conditioning is a unique conditioning cocktail customized to suit each client's hair conditioning
Other Services
First Choice Haircutters offers clients a one-stop experience. Stylists have experience waxing the natural arch of eyebrows to create a spark.
Men benefit from traditional beard trimming and shaping and color enhancers.
Special occasions warrant special treatment services like updos, blowouts, perms, relaxers, and texturing to have clients looking youthful.
First Choice Haircutters Price List
Haircut prices have risen drastically in the last few decades. Not everyone wants to spend over $50 for a basic haircut. First Choice Haircutters offers an affordable and quick solution.
Disclaimer: Prices above are for estimate only. The data has been gathered from various sources (online, on-site, and/or via phone). Pricing may vary from one location to another of the same salon brand or may not be current. To confirm current pricing, please contact your local salon.
Service
Price in USD

Haircuts

Haircut for Adults
$18.95
Shampoo & Cut
$22.95
Shampoo, Cut & Style
$31.95 & Up
Kids Under 12 Years
$14.95
Kids Shampoo & Cut
$18.95
Kids Shampoo, Cut & Style
$27.95 & Up
Seniors Cut 
$14.95
Seniors Shampoo & Cut
$18.95
Seniors Shampoo, Cut & Style 
$27.95 & Up

Other Service Treatments

Shampoo, Cut, Style & Finish
By Consultation
Hair Color
$47.95 & Up
Highlights
$57.95 & Up
Foils, Perms (Medium & Long)
By Consultation
Perms 
$64.95 & Up
First Choice Haircutters Hours
Hours may vary between locations; call ahead or check the app for your location's specific hours of operation.
Disclaimer: Hours of operation may vary slightly from one location to the next. To confirm current hours, please contact your local salon.
| Day | Hours |
| --- | --- |
| Monday | 8:00am – 9:00pm |
| Tuesday | 8:00am – 9:00pm |
| Wednesday | 8:00am – 9:00pm |
| Thursday | 8:00am – 9:00pm |
| Friday | 8:00am – 9:00pm |
| Saturday | 8:00am – 9:00pm |
| Sunday | 10:00am – 4:00pm |
Products Sold
Clients who visit First Choice Haircutters receive the best in salon hair care products. The Regis house brand Designline is a good representation of quality hair care and styling products.
Clients with a loyal following for prestige salon formula brands can depend on Paul Mitchell, Biolage, Redken, Nioxin, and Total Results by Matrix.
Specifically formulated for men, Mitch products compliments all men's hair grooming products.
Paul Mitchell MITCH Clean Cut Styling Cream for...
Pliable styler that lets you create everyday hairstyles with smooth, lasting control
Shape and reshape hair with a semi-matte finish and medium hold that leaves hair soft and...
Color Safe. Paraben Free. Gluten Free.
Company History
First Choice Haircutters started with humble beginnings in London, Ontario, in 1980. It quickly offered franchise opportunities for hair stylist owners and has since expanded into a Canadian & American hair-cutting institution.
First Choice Haircutters salons are locally owned. To date, Canadians and Americans can choose from over 400 locations, with representation from east to west.
First Choice Haircutters matured from a low-cost, first-come-first-served approach into a recognized salon brand. Because of this popularity, it's wise to call ahead or use the online app to announce your arrival.
Founder Bud Cowan has reached the pinnacle of success with his unique hair-cutting salon. In 2000, Regis Corporation purchased the chain with representation in Canada and the USA.
Today, First Choice Haircutters' prices make them a viable option for price-conscious consumers who deserve the best price and superior service.
First Choice Haircutters Links