Last Updated on January 7, 2022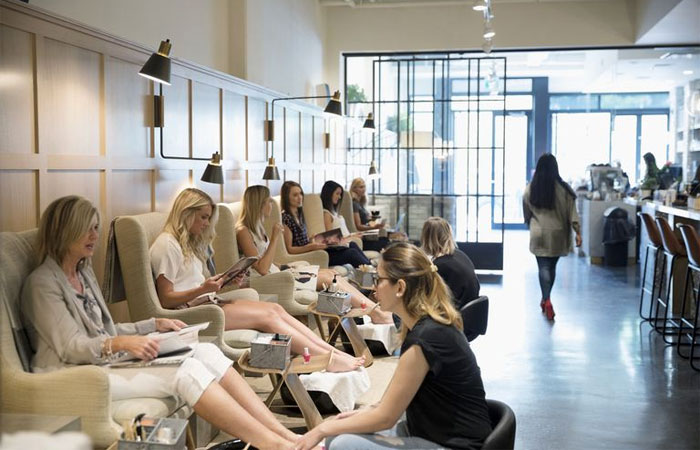 *This article may contain affiliate links. This means that at no cost to you, we may earn a small commission for qualifying purchases.
One of the altogether most relaxing and beautifying spa treatments that you can fit into your budget regularly is a pedicure. While you may reserve other spa treatments for special events due to their lengthy treatment times and expensive price tags, a pedicure is often the best choice.
Whether you're looking for your first-ever spa treatment, want to have a fun and relaxing hour with a friend, need a way to unwind after a difficult week, or simply want to look your best for the weekend, a pedicure should be at the top of your to-do list.
However, with so many pedicure types available at most spas and nail salons today, you may not know which one is best for you. This quick look at how nine of the most popular types of pedicures are done will help you narrow down your choices and decide on your ideal treatment.
See Also: 11 Different Types of Manicures
1. Basic Pedicure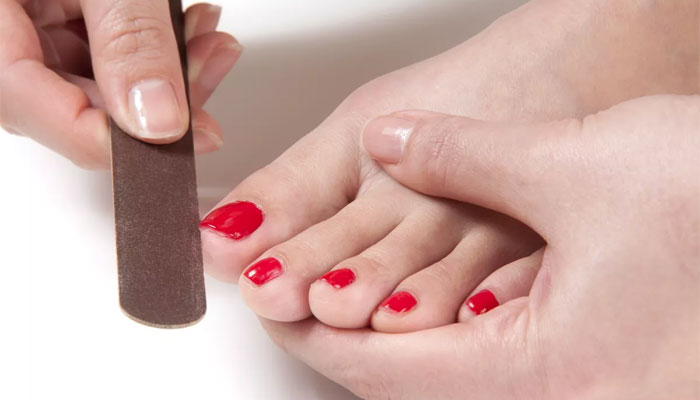 If you want to experience the simplest package, the basic pedicure is a great place to start. Common pedicure steps include: soaking your feet, trimming and filing your nails, pushing back and cleaning your cuticles, and exfoliating and hydrating your feet.
Then, your nail technician will apply a base coat, two coats of your preferred polish color and a top coat before letting you go on your way.
2. Mini Pedicure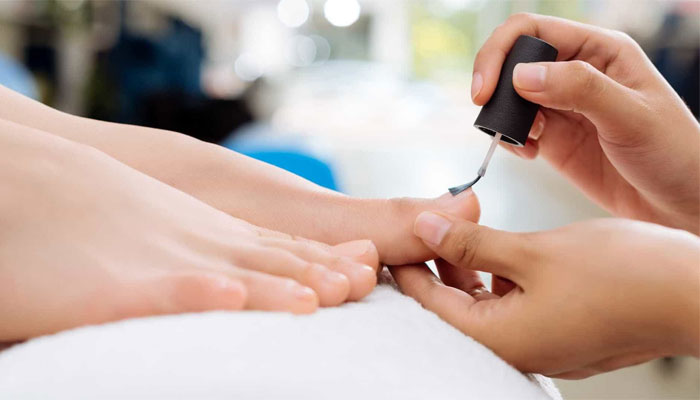 If you are feeling pressed for time, opt for the mini pedicure, sometimes called the express pedicure, which gives you many of the same treatments as a basic pedicure does but in a compressed timeframe.
The foot exfoliation and hydration are skipped, but your nails will still be cleaned, clipped, filed and polished so that you can look your best in very little time. Because it's less work, salons such as VIP Nails charge about $10 less for a mini compared to a regular manicure.
3. Spa Pedicure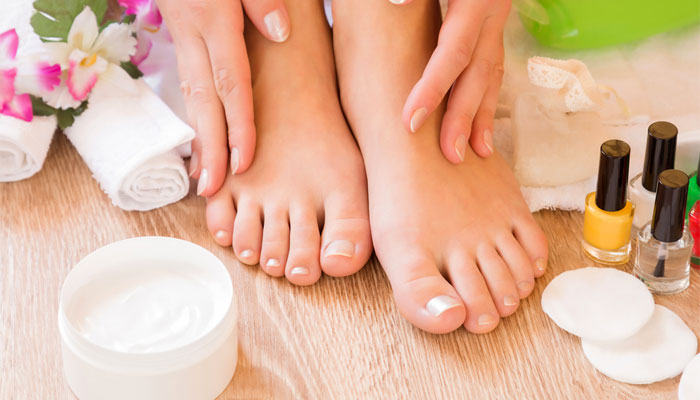 If you are wanting to expand your pedicure repertoire, the spa pedicure is your obvious choice. Many of the steps in this process are similar to the basic package, but your nail technician will add on a few extra perks to help your feet relax and look their best.
The exact options offered to you will depend on the spa you visit, but you may be able to receive a hydrating mask, a warm towel wrap or an aromatic exfoliating scrub. The longer session will help you more fully relax. Dashing Diva offers some of the best spa pedicures around.
4. Paraffin Pedicure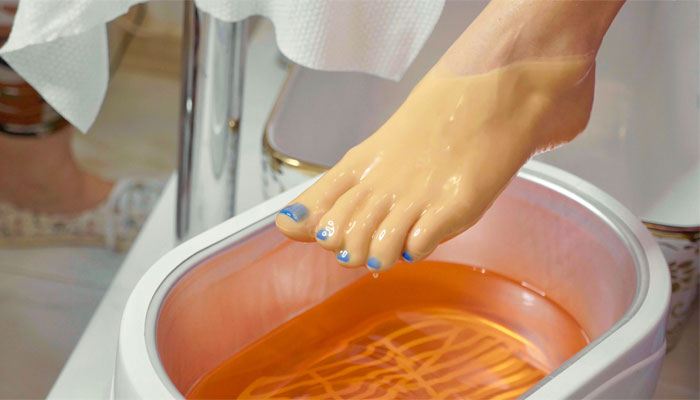 A paraffin pedicure lets you add on a warm paraffin wax treatment to a basic or spa package. Depending on the spa, your foot may be wrapped in a paraffin slipper, or you might get a warm paraffin wax foot bath.
This wax softens and smooths your skin amazingly and is perfect for getting rid of those hard summer callouses or your dry winter skin.
5. French Pedicure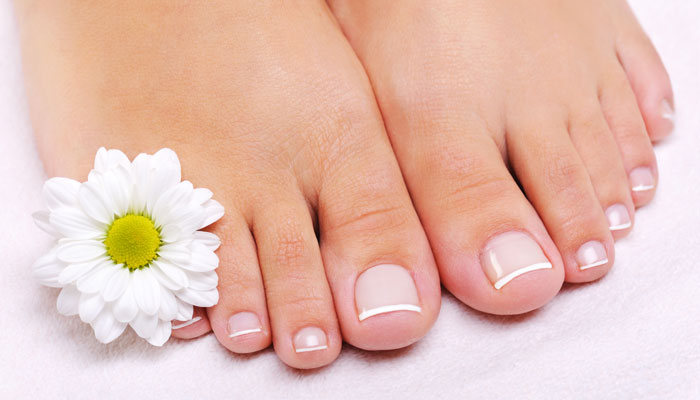 A French pedicure refers to the way your nail polish is applied following a basic or spa package. With a classic French pedicure, white polish is applied on the edge of your toenails before your nail technician coats each of your nails in a translucent nude or pink color.
If you are looking for a more modern twist, ask about embellishments, such as rhinestones, that can be added to your polish, or opt for a brighter color rather than the traditional neutral colors.
Related: Tips to Fix Old, Thick Nail Polish
6. Gel Pedicure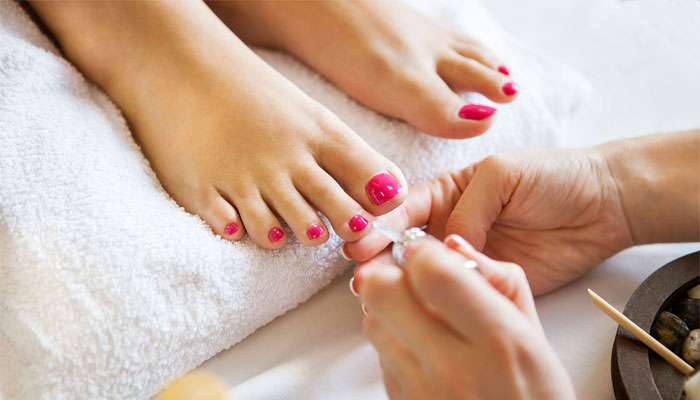 A gel pedicure also refers to the type of nail polish that is applied. After the beginning steps of your basic pedicure package, your nail technician will apply two coats of thick nail polish along with a clear top coat.
After each coat application, you will cure your nails beneath a UV light. Gel polish is incredibly strong and hard, and your polish should last at least two to three weeks if not longer on your feet.
7. Athletic Pedicure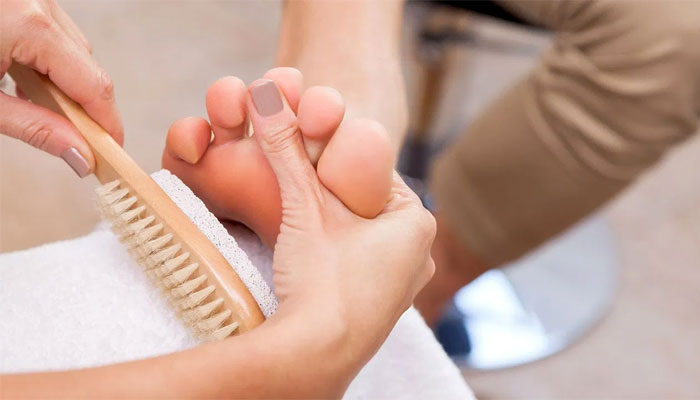 An athletic pedicure is a great solution if you are on your feet often, if you struggle with ingrown toenails or callouses or if you put your feet through a beating with regular running or sports. Although this option is similar in many ways to the basic pedicure, some extra relaxation techniques and skin-soothing methods will be used to rejuvenate your feet.
For example, a peppermint foot scrub rejuvenates and cools your skin while an extra-long foot massage relaxes tired muscles. In addition, your foot technician may spend extra time working on hardened callouses before applying your nail polish of choice.
8. Fish Pedicure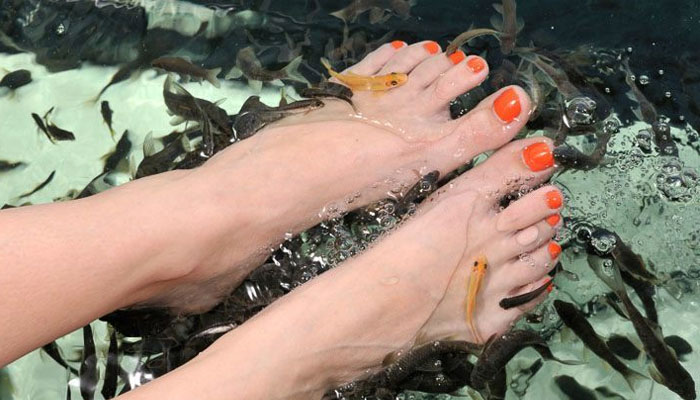 Although you won't find fish pedicures at spas such as Massage Envy and Elements Massage, they are used around the world to great acclaim. For example, at Kenko Wellness in Singapore, their Fish Spa Therapy is a popular service. This type of pedicure can be a bit difficult to get used to at first as you will dip your feet into a bath containing special fish that feast on the dead skin cells on your feet.
Although these fish are toothless and cannot actually bite you, this treatment may be difficult to get through if you have very ticklish feet. However, the end result is softened, callous-free feet. Following the fish treatment, your pedicure will continue as usual.
9. Waterless Pedicure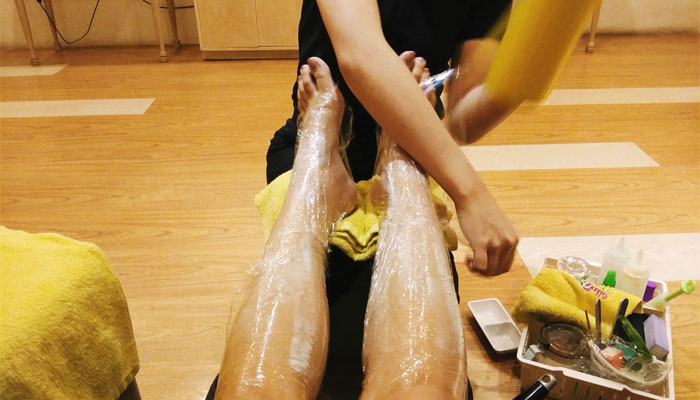 If you are looking for one of the most hygienic pedicure options or if you are at a spa that does not have ready access to clean water, you may want to consider a waterless pedicure.
Once your nails are trimmed and filed, your nail technician will mist your feet with a special spray before wrapping them in towels and plastic wrap which keeps the heat and moisture close to your skin to soften and moisturize your feet.
Basically, you will be reaping the benefits of a foot soak without actually having to place your feet into a spa bath. Plus, you will not have to worry about any bacterial contamination that could be found in a foot tub.
Getting a pedicure is a great way to pamper yourself without having to spend too much money. It will help you feel confident if you are heading to a special event, soften and smooth your feet and give your toenails a fresh coat of color. If you have any further questions about the professional pedicure steps that your nail technician will be using, be sure to ask questions before your treatment begins.