Last Updated on November 10, 2022
Nails 4 U is a luxurious salon and spa that provides high-quality nail treatments. You can get a manicure, pedicure, facial, eyelash extensions, and facials. Whether you're looking for acrylic nails or a signature nail system, the professional technicians at Nails 4 U provide the best work.
If you want a classic look, Nails 4 U provides pink and white manicures that look like healthy, natural nails. But the professionals at Nails 4 U also know the latest nail trends, ensuring you get the manicure or pedicure you want.
Why Choose Nails 4 U?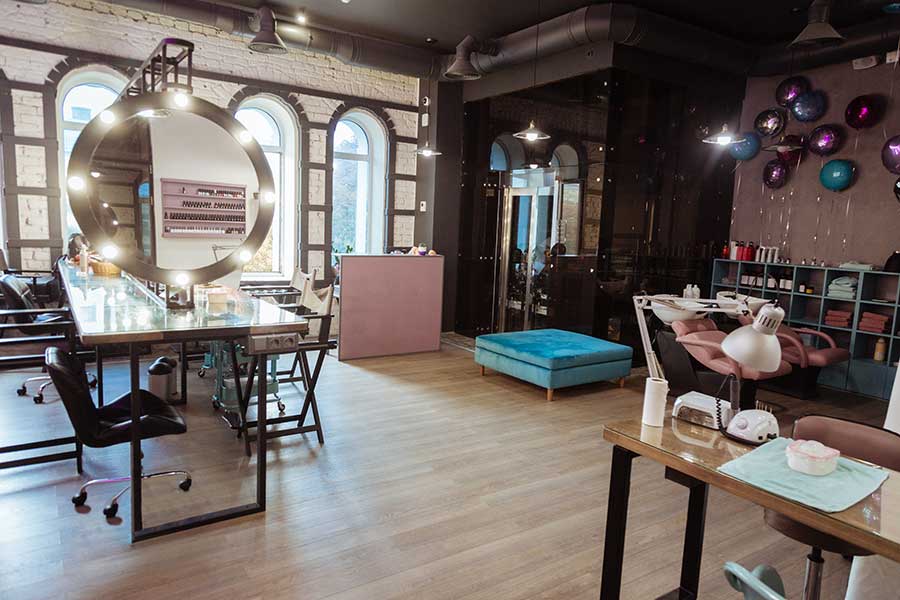 Nails 4 U is an excellent choice because they offer affordable prices for various services, including facials, waxing, and eyelash extensions, in addition to the nail treatments that make them famous. Get a quick manicure while on the go to ensure you look fantastic. Or, if you have the time, relax with a hot stone manicure that helps you feel and look better than ever.
The spa puts its clients first. They offer flexible appointment times and welcome walk-ins, so if you find some free time and want to pamper yourself, you can head to the nearest Nails 4 U location for top-notch services.
Nails 4 U offers various service tiers. If you need a quick manicure, the technicians get you in and out without breaking your budget. Some people prefer to spend an entire day getting pampered at Nails 4 U. You can get a facial and body waxing along with your nail treatments. The salons employ the most professional technicians to provide quality services.
Services Offered
Nails 4 U offers the nail services you'd expect, always performed by the top nail technicians in the business. But the salon provides services above and beyond nails. You can visit Nails 4 U to get the entire spa experience.
Nails 4 U offers services including:
Manicures
Pedicures
Artificial Nails
Facials
Waxing
Eyelash Extensions
There are tiers of each service to ensure customers get what they want. For example, you can get an express manicure in just a few minutes, with a soak, trim, and cuticle treatment. People with more time will enjoy a deluxe manicure at a slower pace, including a hand and arm massage. Hot stone and island breeze manicures include special treatments.
The salon offers these same options for pedicures. You can get a quick pedicure to ensure your feet look great for sandal styles. You can also book a longer service and relax with hot stones and foot and leg massages. If you want a manicure and pedicure, you can book deluxe services to save money and look your best.
You have plenty of options when it comes to choosing your artificial nails. A complete set of acrylic nails includes selecting a beautiful color or French Tip option. The salon's signature nail system (SNS) naturally strengthens healthy nails without adding gel or acrylic.
A facial from Nails 4 U will completely relax your body and rejuvenate your skin. The technician will cleanse your face, steam and exfoliate your skin, and apply a facial mask. They also massage your face, neck, head, and shoulders. At the end of the service, they apply a layer of moisturizer to keep your skin looking its best.
Waxing services from Nails 4 U are affordable and deliver top-quality results. You can choose any part of your body for waxing, meaning you don't have to go to another salon to meet your needs. Nails 4 U professionals can wax your face, arms, legs, body, and bikini area.
Nails 4 U Price List
Nails 4 U offers fair prices for their services. With such affordable treatments, you can get your entire salon experience from one location without breaking your budget.
Service
Price

Manicures

Express Manicures
$15.00
Deluxe Manicures
$20.00
Hot Stone Manicures
$25.00
Island Breeze Manicures
$25.00
Gelish Manicures
$27.00

Pedicures

Basic Pedicures
$25.00
Deluxe Pedicures
$30.00
Hot Stone Pedicures
$37.00
Island Breeze Pedicures
$45.00

Artificial Nails

Full Set of Polished Nails
$35.00
Full Set of Pink and White Nails
$40.00 & Up
Artificial Nails with Colored Acrylic Powder
$40.00 & Up
Signature Nail Systems Pink & White
$45.00 & Up
Signature Nail Systems Refill
$40.00 & Up

Waxing

Eyebrow
$10.00 & Up
Lip
$8.00 & Up
Eyebrow & Lip Combo
$17.00
Chin
$10 & Up
Sides of Face
$15 & Up
Entire Face
$35 & Up
Upper or Lower Arm
$20 & Up
Full Arm
$30 & Up
Underarm
$15 & Up
Back or Chest
$50 & Up
Stomach
$15 & Up
Brazilian
$50 & Up
Bikini
$25 & Up
Lower Leg
$30 & Up
Full Leg
$60 & Up

Eyelash Extensions

Single Strand Per Lash
$150 & Up
Cluster (3-5 Strands Per Lash)
$35 & Up
Strip
$15 & Up
Disclaimer: Prices below are for estimate only. The data has been gathered from various sources (online, on-site, and/or via phone). Pricing may vary from one location to another of the same salon brand or may not be current. To confirm current pricing, please contact your local salon.
In addition to the services listed above, Nails 4 U offers facials. This treatment takes an hour and costs $60.
Nails 4 U stands out as a quality salon because they offer discounts for groups, special occasions, and wedding parties. You can book services in bulk to save money and enjoy pampering with your friends, family, and loved ones.
Nails 4 U Salon Hours
Nails 4 U is open seven days a week. They take walk-in visitors if you have a flexible schedule. Otherwise, you can call in advance to book an appointment for your services.
Disclaimer: Hours of operation may vary slightly from one location to the next. To confirm current hours, please contact your local salon.
| Day | Hours |
| --- | --- |
| Monday | 10:00am – 7:00pm |
| Tuesday | 10:00am – 7:00pm |
| Wednesday | 10:00am – 7:00pm |
| Thursday | 10:00am – 7:00pm |
| Friday | 10:00am – 7:00pm |
| Saturday | 10:00am – 7:00pm |
| Sunday | 12:00pm – 6:00pm |
Products Sold
In addition to Nails 4 U's salon services, you can also buy products at their locations. They sell many hand and nail accessories, including:
Cuticle oil
Gel wraps
Hand sanitizer
Nail art
Nail files
Sanding boards
Company History
Nails 4 U gets the top nail technicians because of its company history and reputation. The salon's first locations were in Spain and Portugal. It was one of the finest nail salons in the area, becoming incredibly popular across Europe.
Before long, the spa made its way to the United States. There are several locations of Nails 4 U in states such as:
Alabama
Arizona
Georgia
Louisiana
Michigan
New York
Oklahoma
Utah
Virginia
There are even Nails 4 U locations in Ontario, Canada. Call your nearest location to verify hours and prices before your appointment.