Last Updated on February 24, 2022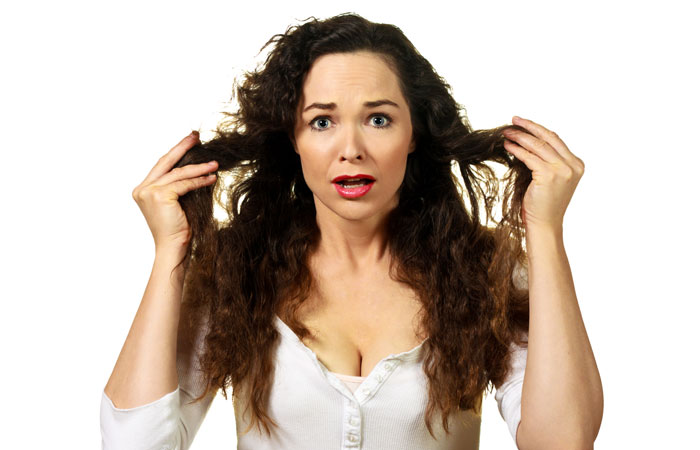 *This article may contain affiliate links. This means that at no cost to you, we may earn a small commission for qualifying purchases.
The beauty of hair dye is that you can temporarily change a core part of your looks. However, the color that you may have thought would look good may not look fabulous once you see it against your skin tone.
A common mistake for many individuals is going too dark. Dark hair is exciting because it embodies a strong, bold look. If you are not crazy about your dark brown or black hair or merely want to lighten your newly died hair a shade or two, you do have a few options at your disposal.
Here's what to do if you want to lighten dyed hair that turned out too dark whether due to a bad hairdresser or simply going darker than you wanted.
See Also: 8 Common Hair Coloring Myths
1. Wash, Wash, Wash
Your first step is to wash your hair. If you have ever gotten your hair dyed before, you probably know the common rule that you are not to wash your hair for the first 24 hours. This is because the dye is still settling in your hair and the strands are still closing. However, if you do want to dump some of your color, the first day is the best time to do it.
Wash your hair with the hottest water you can stand to open up the hair strands. Also, instead of opting for your color-safe shampoo and conditioner, choose a duo specifically designed for non-color-treated hair.
Some of the best options are clarifying and anti-dandruff shampoos, which tend to strip the follicles. Continue to wash your hair every day for the first week and a half. However, to keep your hair healthy, be sure to let your hair rest once you start getting close to your desired shade.
2. Hair Color Dye Remover
Many times, you can find hair color removers and hair lighteners sold over-the-counter at your local drugstore. You will want to try to lighten hair without bleach because mixing bleach with a previously used hair dye can create unpredictable and unwanted results.
Instead, these bleach and ammonia-free products gently soften your hair color rather than removing all of the dye. A dye remover should only be used once because excessive usage can lead to hair damage.
Some products we recommend:
3. DIY Lightener

Lemon Juice
Some of the products that you most likely have in your medicine cabinet or kitchen can come in handy to lighten your hair further. Lemon juice is highly acidic and can help strip your hair.
Mix lemon juice and regular baking soda with some of your shampoo until it appears creamy. Then, wet your hair, apply the lemon juice cream, and let it sit for 45 minutes before rinsing. This should light your hair at least half a shade.
Related: Black Tea for Hair Benefits
Hydrogen Peroxide
Another option is hydrogen peroxide, which is cheap and easy to find at any drugstore. Pour it into a spray bottle rather than dousing your head with it to create more even results. After letting it sit on your hair for approximately 30 minutes, you can rinse it out.
Keep in mind that peroxide is a bit like a chemical in that it can be drying to your hair. If you have any concerns about using it, head to your local salon instead.
4. Seek Professional Help
For major lightening or for lightening newly dyed hair that is very dry or damaged, your best bet is to head to a salon. A hair care professional can help you correct professional or at-home dye jobs that did not turn out well.
He or she will know just what to recommend whether that is a professional color softener, a toner, or a dye remover. If you have been going to a particular professional for quite a while such as at your local JCPenney or Ulta Salon, he or she will have the best options for you based on the coloring processes that you have used.
5. Consider Waiting
Constantly applying chemicals to your hair can lead to dramatically disastrous results. Over time, your hair may become brittle and break. It may appear dry and damaged with split ends and frizziness no matter how many conditioning masks you apply to it.
Even if you hate your new color, you may need to consider waiting before highlighting, dying your hair again or even lightening it a shade or two. The good news is that hair always grows out over time and gradually heals if you use the right products and give it a break from harsh chemicals.
If you are not happy with the color of your hair, consider one of these lightening treatments that you can do at home, or opt for a professional service if you want to go more than one shade lighter.
Your hair care professional will be able to examine the health of your hair and decide exactly what you can do to keep your strands smooth and healthy while getting the exciting new color that you crave.