Last Updated on February 10, 2021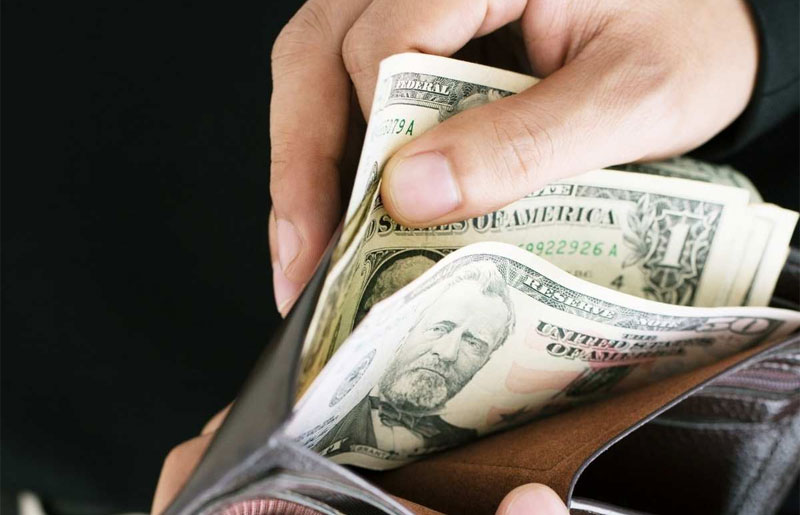 *This article may contain affiliate links. This means that at no cost to you, we may earn a small commission for qualifying purchases.
Heading to the barber for a new stylish cut or even a simple trim should be a relaxing and enjoyable experience. However, if you are worried about proper etiquette while there, you will find that your otherwise calming experience is filled with nerves, concerns and regrets.
Your mind may be filled with many questions if visiting a barber is a new experience for you. How much should you tip? What should you expect while you are there? Do you have to talk to your barber the entire time?
Getting the answers to these questions can put your mind at ease so that you can enjoy your experience and get the exact haircut that you want. Any good barber's goal is to keep you happy. However, a bit of kindness and respect on both sides will go a long way to establishing a wonderful long-term relationship.
The next time you head to your barber for a men's haircut, you can follow these tips so that you know exactly what you should tip and what other habits will keep both you and your barber happy.
See Also: Barber vs Hairdresser (What's the Difference?)
Tipping Your Barber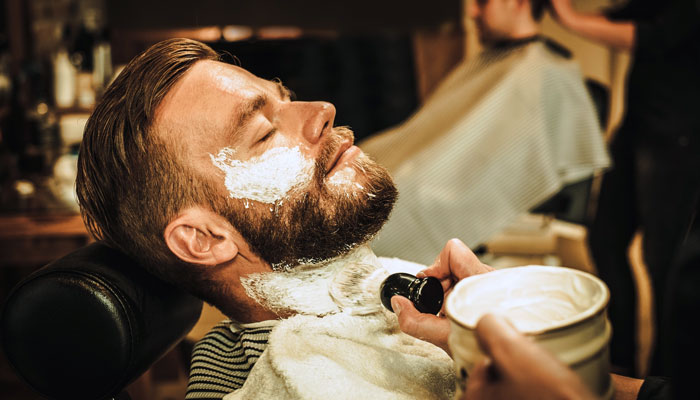 The most frequent question that men have before visiting a barber or hair stylist is how much they should tip.
While many restaurants give you an idea of approximately how much you should be tipping your server these days, you will find that your barbershop does not do this.
You may not know if you should be tipping your barber, the owner of the shop or any other people who helped you with your chosen services. Thankfully, the tipping question does not have to be quite so difficult.
First, the most important person to tip is your hair stylist. In many cases, this will be the only individual helping you during your haircut.
Although your barber makes some money from the cost of the service you choose, a large percentage of the money will go to paying for the overhead of the business. Therefore, most barbers make the majority of their money from tips.
Second, you should also consider tipping other individuals who may have helped with your cut as is the case at places like Roosters or Knockouts. If you had someone else shampoo your hair or give you a shave while you were in the chair, you should tip that person separately based on the cost of the service he performed.
However, you should not have to worry about tipping the owner of the barbershop unless he was your hair stylist for the day.
A healthy average tip for most barbers is 15% to 20% of the cost of the service performed. For example, on a $20 haircut you'd tip either $3 (15%) or $4 (20%). However, if you feel that your barber did a particularly poor job with your haircut, you can consider going down to 10%.
Giving less than this is generally seen as downright rude because most barbers are more than happy to correct any problems with your hair if you are unhappy with the results.
On the other hand, if you are especially happy with the job your barber did, consider giving 25% or even more. Barbers often treat clients who tip more with special attention.
There may be some other circumstances when you should consider tipping more than the typical 20%. For example, if you arrived late, were squeezed into your barber's schedule in between his other appointments or are bringing your child with you, you may want to add a few more dollars to your tip to make up for the barber's inconvenience.
Related: How Much to Tip for a Massage
Other Important Barbershop Etiquette
Now that the question about tipping is taken care of, you have probably found that you have other concerns as well. Knowing proper barbershop etiquette can make your next experience as good as it can possibly get.
1. Arrive to Your Appointment on Time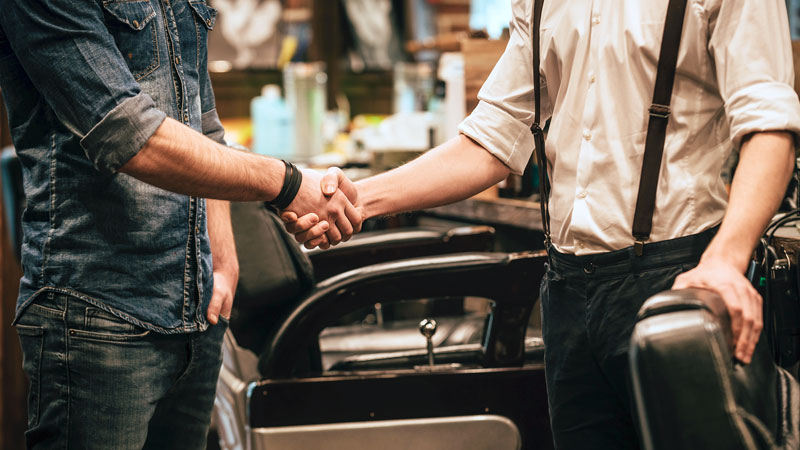 It is simply good manners to arrive for your haircut at the time to which you agreed. Coming late wastes your barber's time and may hinder him from serving his other clients on time.
If you are running late, be considerate, and give your barber a call to let him know when you plan to arrive. You may find that your appointment will have to be cut short, and you may not be able to get all the services you had originally wanted.
On the other hand, give your barber some grace if he is running a little behind. It is not always feasible to guess exactly how long each service will take.
2. Come With Clean Hair
Be sure to come to your appointment with clean hair. It is not only difficult but also disgusting to have to cut and style greasy, oily or smelly hair.
Do your barber a favor by washing your hair and not putting any products into it before your appointment.
3. Stay Off Your Phone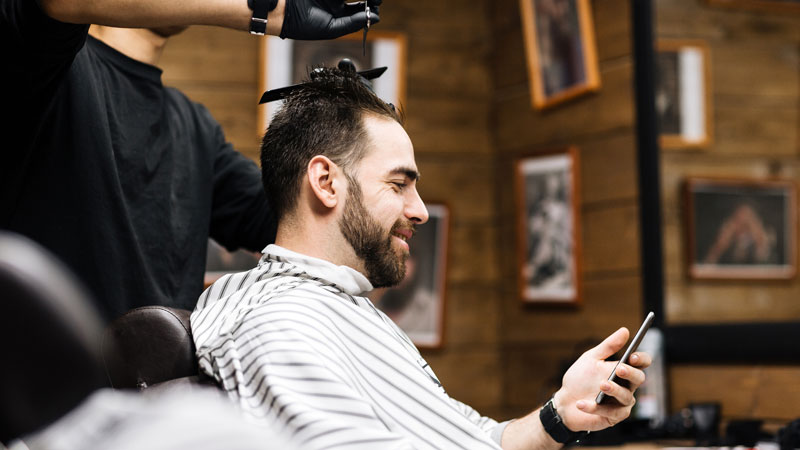 Although there are some barbers who do not mind when their customers are taking care of work on a laptop or a smartphone, making small talk with your barber is the considerate thing to do. Imagine how boring the job would be if there were no one to talk to all day long.
Although there may be the rare occasion that you have to pull out your phone, keep in mind that it is virtually impossible for anyone to cut hair correctly around an ear that has a phone plastered to it.
So silence your phone and put it in your pocket before you get in the chair. Your barber will appreciate it.
4. Know What Style You Want
When you arrive, be upfront with your barber. Tell him what look you are going for, and show him a picture for inspiration if possible. Once you have done this, try to refrain from telling your barber how to do his job.
At the same time, remember that your barber is not going to be able to make you look exactly like a favorite celebrity or pop star.
5. Tell Your Barber Your Concerns
If you're just beginning to work with a new barber or have asked for a new hairstyle, you may not be excited with what you initially see in the mirror.
Any good barber would rather have you tell him your concerns now so that he can fix them than to have you never come back again or complain about the barbershop to all of your friends.
Final Thoughts
Although following this etiquette is highly recommended the next time you schedule an appointment with a barber or hairdresser at your local barbershop, you should still remember to be yourself. Try to relax with the process, and be sure to ask your barber or the receptionist if you have any questions.
After your first visit or two, you will find that you do not even have to think about how much you need to tip or how you need to act while sitting in your barber's chair. Instead, you'll be able to relax as you have already built a good relationship with your barber.