Last Updated on April 21, 2022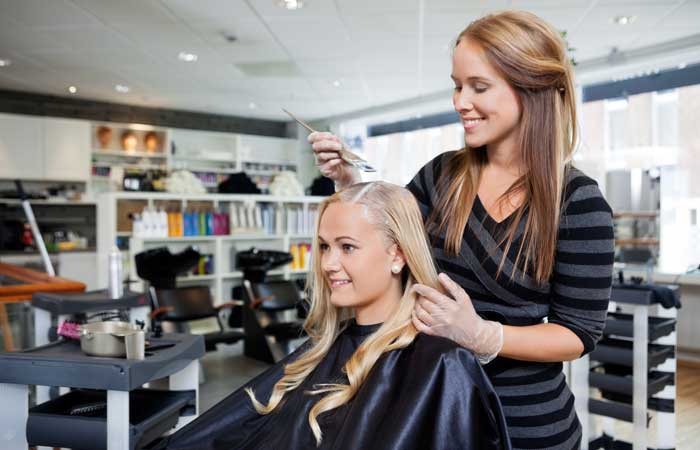 *This article may contain affiliate links. This means that at no cost to you, we may earn a small commission for qualifying purchases.
Whether you've been coloring your hair for years or are just beginning to think about coloring your hair for the first time to cover up some annoying grays, you may have a few questions about how chemical colors are going to affect your hair.
No matter what shade you choose, you will want to make sure that you have all the facts so that you know how best to care for your tresses. If you have believed any of the following myths in the past, check out the truth so that you can experience healthy, shiny hair.
Common Hair Coloring Myths
MYTH #1

– My hair color is going to fade quickly no matter what I do.

Of course, it is nearly impossible to keep dyed hair from fading over time. However, there are certainly some things you can do to keep it looking its healthiest as long as possible.

One of the most overlooked facts is that you should not be shampooing your hair for at least 24 hours following your coloring appointment. If possible, you should ideally wait 48 hours before scrubbing your hair out in the shower.

In addition, you can ask your stylist about color boosts, conditioners and color-protectant shampoos (like Pureology's Hydrate) that can keep the true color in your hair as long as possible. The right shampoo can also reduce brassiness over time.
MYTH #2

– You should always wash your hair before getting it colored.

Some think that washing their hair immediately before their appointment will help the dye stick better because there is no product residue clogging up the strands. However, it is actually best to come in with dirty hair.

Even though it might feel a little embarrassing to come in with greasy or waxy hair, you are not going to offend your stylist. Dying dirty hair will help the color stick better.
MYTH #3

– Coloring your hair is unhealthy.
Some people stay away from hair dyes because they believe it will dry out their hair. However, there are plenty of dye options that have been specially formulated to be gentle on your hair whether it's curly or straight.
For example, ammonia-free dyes abound these days. While highlighting or bleaching your hair can be very drying, you may be surprised at just how much shinier and healthier your hair looks after getting it dyed.
In addition, it is vital that you use a hydrating and protective conditioner such as Nexxus Color Assure or Biolage Colorlast with every shampoo.
MYTH #4

– You can use any shampoo or conditioner on your colored hair.

While you may not notice any negative results after using your typical shampoo and conditioner one or two times, you may notice some changes after the first week or two. Instead, choose a color-safe shampoo and conditioner formulation that does not contain sulfates.

These sulfates, which include sodium laureth sulfate, ammonium lauryl sulfate and sodium lauryl sulfate, all open up your hair follicles, causing the color to leach out over time. In fact, shampoos listed as being clarifying can cause noticeable color changes after only three washes.

See Also: What is Balayage and How Much Does it Cost?
MYTH #5

– You have to dye your eyebrows to match your hair.

You may be overthinking the look of your eyebrows after dying your hair, especially if you have gone more than one shade lighter or darker. However, brows that contrast slightly with your hair are actually very popular right now.

If you are especially concerned about your look, opt for an eyebrow pencil rather than dye for the most natural-looking results.
MYTH #6

– At-home and salon hair color are the same.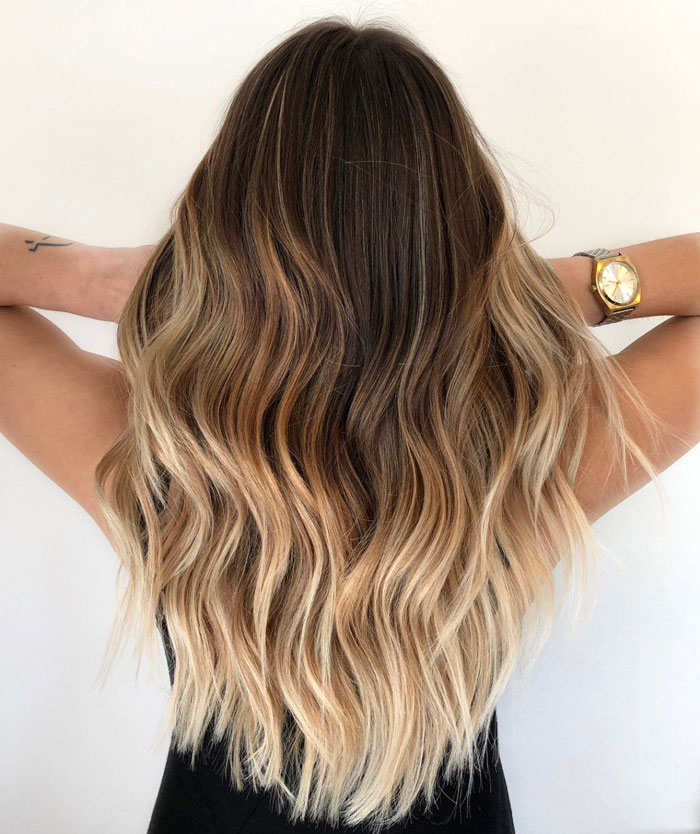 Depending on the brand, you may find that ingredients are frequently the same between certain at-home and professional hair dyes. However, if you go to a salon, your stylist will be able to mix a variety of colors to create a customized shade just for you.
Of course, you will also have a far better experience at the salon where your stylist can easily reach all areas of your head and can ensure that the color develops perfectly. But a bad hairdresser experience may make you want to attempt hair coloring at home.
Related: How to Lighten Dyed Hair That Came Out Too Dark
MYTH #7

– Coloring your hair frequently will make it thinner or make it fall out.

If you over-process your hair by frequently changing colors or by constantly lightening it with peroxide-filled bleaches, you may notice that your hair does start falling out over time.

However, if you are just dying your hair a darker color or trying to cover up grays, you should not notice much of a difference.

In addition, you should not be having your entire head of hair dyed every time you go to the salon. Instead, a simple root touch-up will help prevent heat damage.

Be sure to care for your hair properly between appointments, and your hair should not break or thin over time.
MYTH #8

– The sun will not fade your hair color.

You may think that hair dye stays the same color no matter what happens. However, just as happens to your natural strands, the sun can lighten your dyed hair over time as well.

Protect your hair from sun damage by wearing a hat at the beach or when spending plenty of time outdoors or by applying a sun-protective spray to your hair before heading outside.

See Also: Does Hard Water Affect Hair Coloring?

Now that you know the truth about hair dyes, you can feel more confident in choosing the perfect color for your hair. Be sure to ask your stylist if you have any other questions about your particular salon treatment or if you want tips for keeping your color vibrant as long as possible.