Last Updated on November 7, 2022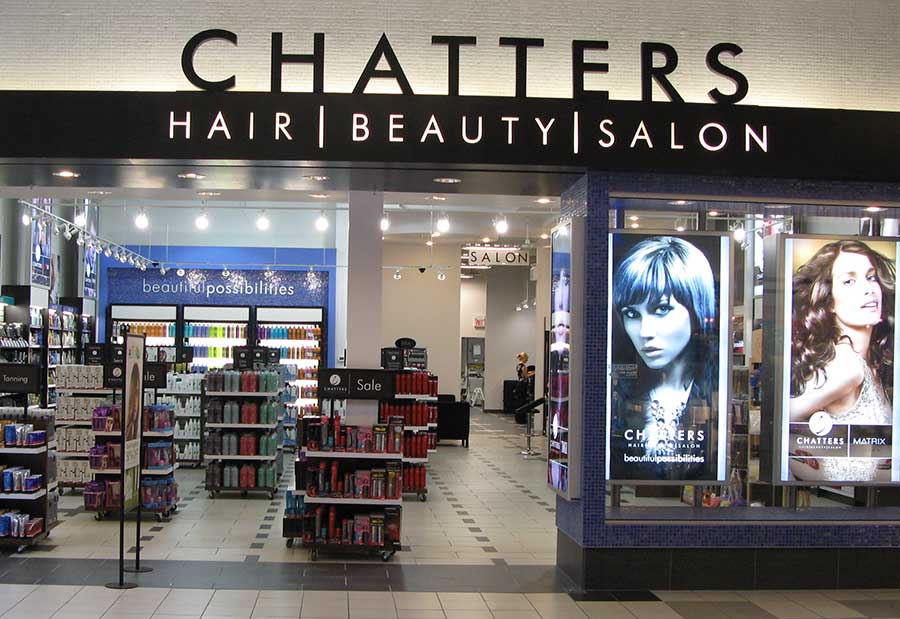 Chatters Salon is Canada's leading salon chain. Chatters Salon has a wide range of gender-free haircare services, cutting-edge products, and professional hair stylists ready to meet the needs of their customers.
With their Style Happy hair days, individuals can enjoy trendy hairstyles and vibrant hair colors at affordable prices. Chatters Salon prices start at $10 for bang trims, $22 for men's haircuts, and $30 for women's haircuts. However, these prices may vary depending on the location.
Why Choose Chatters Salon?
A visit to one of these salons allows anyone to explore the best haircare services and products in the market. Their prowess in the beauty industry begins with friendly salons customized to create beauty havens. Chatters ensure every customer, whether children, men, or women, enjoys being in a one-stop shop where experts can take care of their hair and beauty.
The salon's inclusive service menu caters to all its clients. Their prices are straightforward, determined by the hair length and time spent to complete the service. Busy clients can book appointments via the Chatters Salon Website. They also have a team of dedicated consultants available for support and a free 15-minute consultation.
Customers love Chatters Salon for their committed hairstylists who understand and deliver what everyone needs. With their well-trained hair stylists, Chatters ensure their client's hair gets styled professionally to appear exceptionally attractive. The team keeps upgrading its skills to master the latest trends so its customers can get the best services.
Eco-conscious customers can feel safe being part of Chatters Salon's big family. The business has created a Style Consciously tool to help individuals make mindful choices when shopping. The aim is to ensure customers choose clean, sustainable, cruelty-free, and vegan products for their health, lifestyle, and environment.
Chatters Salon is an earth-friendly business that repurposes 95% of its waste into usable products. This is a great way of diverting waste from landfill that would otherwise harm the environment.
Customers shopping online can buy and pay for their products later, thanks to the salon's partnership with Klarna. By downloading the Klarna app, customers can choose Klarna at checkout and shop from Chatters to pay later.
Services Offered by Chatters Salon
Chatters Salon offers personal, professional salon services based on client requests and hairstylists' experience. Customers can choose their favorite styling services or get suggestions from the salon's hairstylists.
As a unisex salon, men, women, and children can get their haircare services under the same roof. Whether haircuts, styling, color, perm, treatment, extensions, or esthetics, Chatters Salon has something for everyone.
Clients interested in unique haircuts and hairstyles can get services from skilled stylists. The salon has a wide range of kids and adult haircuts, including buzz cut, bang trim, beard and neck trim, creative trimmer-etched designs, and French braid. Haircut services may also include washing and blow-drying.
The salon offers blowouts, braids, and waves services for those looking for styling services. They also provide special occasion styles that include wash, scalp massage, blowout, and condition. Their color services cater to those interested in highlighting or changing their hair color. Customers can choose the color combo, color retouch, or color reset.
Professional stylists will also offer perm services to clients interested in setting their hair in stunning curls or waves. Their specialty perm for advanced curl patterns will include spiral, root, and wave perms. The classic perm is ideal for long, medium, or short hair.
Esthetics is excellent for customers who wish to remove unwanted hair around their faces. Chatters professionals apply wax to remove the hair to leave the skin smooth and even. Esthetic services include chin, lip, and brow wax.
Extension services include Bellami install, Bellami reinstall, Bellami color customization, clip-ins, and style. Those interested in hair treatment services should check with the salon to know whether they're offering the service. Treatment services include Keratin complex treatment, Olaplex, and Redken ABC treatment. Other services include ear piercing, lash tinting, and brow tinting.
Chatters Salon Price List
Disclaimer: Prices below are for estimate only. The data has been gathered from various sources (online, on-site, and/or via phone). Pricing may vary from one location to another of the same salon brand or may not be current. To confirm current pricing, please contact your local salon.
Service
Price

Haircuts

Haircut (Child) 
$17.00
Haircut (Women)  
$30.00
Haircut (Men) 
$22.00
Bang Trim  
$9.00
Beard/Neck Trim  
$12.00
Buzz Cut    
$17.00

Styling

Event Style
$62.00
Shampoo & Blowout (Long)
$37.00
Shampoo & Blowout
$26.00

Color

Color (Women)
$72.00
Color (Men) 
$52.00

Waxing

Lip
$12.00
Chin
$12.00
Brow
$14.00
Face 
$37.00

Other Services

Keratin Treatment 
$25.99
Hair Updo
$45.99
Chatters Salon Hours
Disclaimer: Hours of operation may vary slightly from one location to the next. To confirm current hours, please contact your local salon.
| Day | Hours |
| --- | --- |
| Monday | 10:00am – 9:00pm |
| Tuesday | 10:00am – 9:00pm |
| Wednesday | 10:00am – 9:00pm |
| Thursday | 10:00am – 9:00pm |
| Friday | 10:00am – 9:00pm |
| Saturday | 11:00am – 9:00pm |
| Sunday | 11:00am – 6:00pm |
Contact your local Chatters Salon to confirm the current pricing.
Products Sold
Popular products at Chatters Salon include shampoo, hair color, and conditioner. The salon gets its products and tools from over 70 reputable brands, including Redken, Bio Iconic, Drybar, Moroccanoil, Dermalogica, Joico, and Hat Tools Professional. Below are various products available in each salon:
Styling products – Hairspray, frizz control, molding cream, volumizing blow dry gel, strengthening oil, and thermal protection spray
Hair treatment products – Moist repair therapy treatment, extra moisturizing for coarse hair, anti-humidity seal, and hair mask
Body care products – Hand crèmes, lotions, moisturizers, and body scrubs
Company History
Chatters Salon began as a single salon in 1988 and was based in Red Deer, Alberta, Canada. The company's founder and director, Jason Volk, later collaborated with Canadian Corine Sim and grew the Chatters Salon from one to over 100 salons. The company has locations in Alberta, Newfoundland, Ontario, British Columbia, Nova Scotia, and Saskatchewan.
They have 115 salons across Canada and over 1,200 professional hair stylists ready to offer amazing salon experiences to clients. Their mission is to ensure their customers access Style Happy hair days at affordable prices.
Chatters Salon is a certified company under the Green Circle Salons that aims at enhancing sustainability. Chatters salons recycle most of their beauty waste to reduce their carbon footprint.
Through their charitable partnership, the company takes pride in giving back to the community. They have partnered with non-profit organizations such as Ronald McDonald House Charities Canada, It Gets Better Canada, and Dress for Success.
Chatters Salon Links